MORAVIA COMFORT BABY ACCESSORIES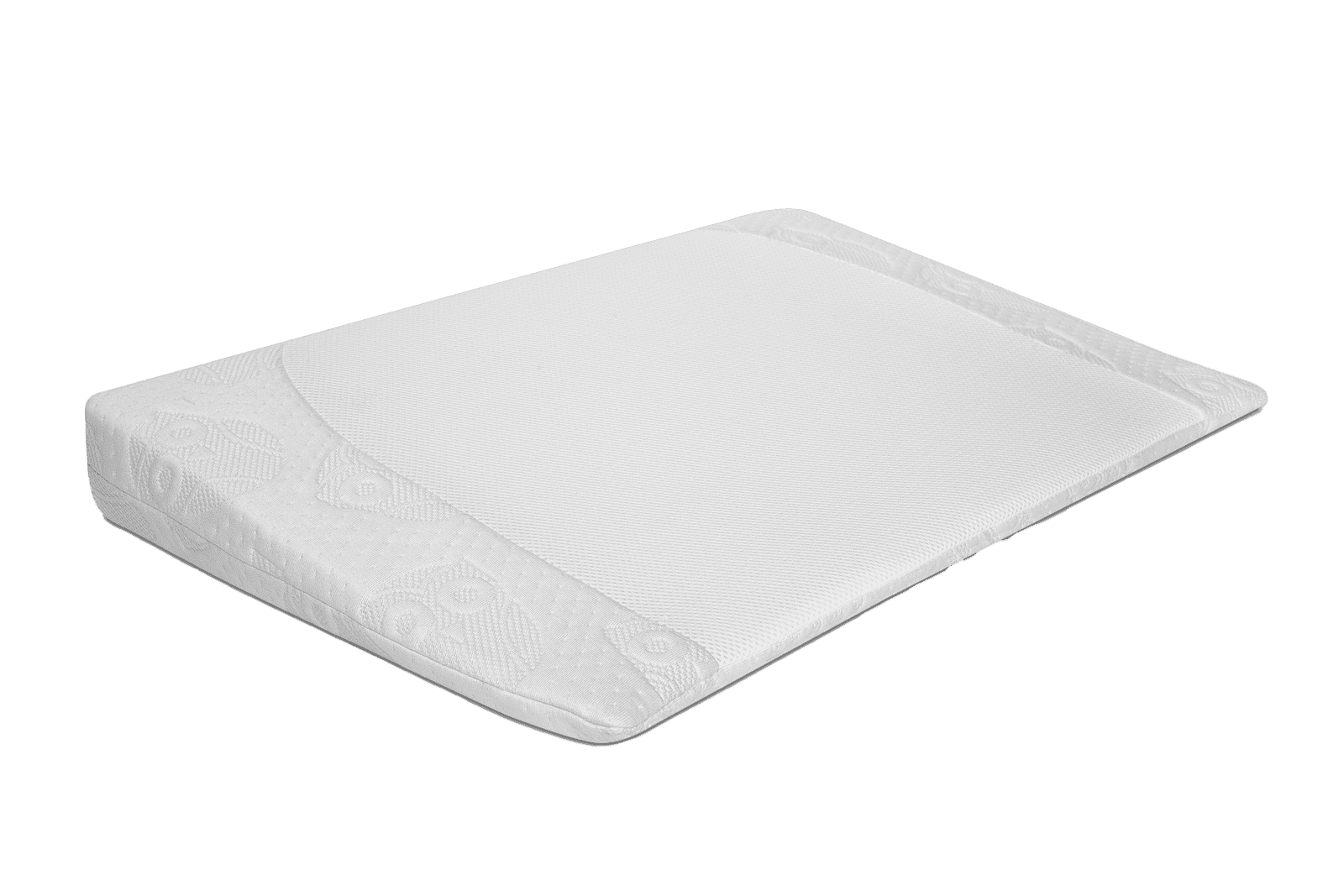 positioning wedge LITTLE
The cot wedge helps reduce the risk of choking and suffocation of the baby after breastfeeding and during colds. It covers the cot from side to side. Maximum breathability and hygiene are enhanced by the unique Bamboo fabric finish and 3D air mesh in the upper part of the wedge. Use our practical LITTLE wedge, and your baby will sleep in an elevated and safe position.
Size: 60 × 40 × 7 cm; 70 × 40 × 7 cm
BUBO bedding set
Comprised of 100% cotton, which thanks to the combed yarn is characterised by its exceptional properties. It is pleasant to the touch, sensitive to the baby's skin, which tolerates it very well. Available in a brand new pattern, suitable for both girls and boys.
Size of bed set: 40 × 60 cm (cushion), 100 × 135 cm (blanket)
Cover: 100% cotton
Internal filling: 100% polyester fibres
BUBO FLEECE blanket
Wrap your little ones in our BUBO FLEECE blanket to make them feel like they're on a cloud. The fleece material has excellent insulating properties, is lightweight, warm and perfectly wicks away sweat.
Size: 90 × 90 cm

Material: Fleece – 100% polyester
BUBO AIR mat
Are you looking for a multifunctional pad suitable for changing or just for trips? We have our BUBO AIR pad for you. On the upper side is a pleasant Bamboo fabric with bamboo fibre and a unique LOTUS treatment. A highly breathable 3D air grid is used in the bottom layer of the mat to promote air circulation. 
Size: 120 x 60 cm, 140 x 70 cm