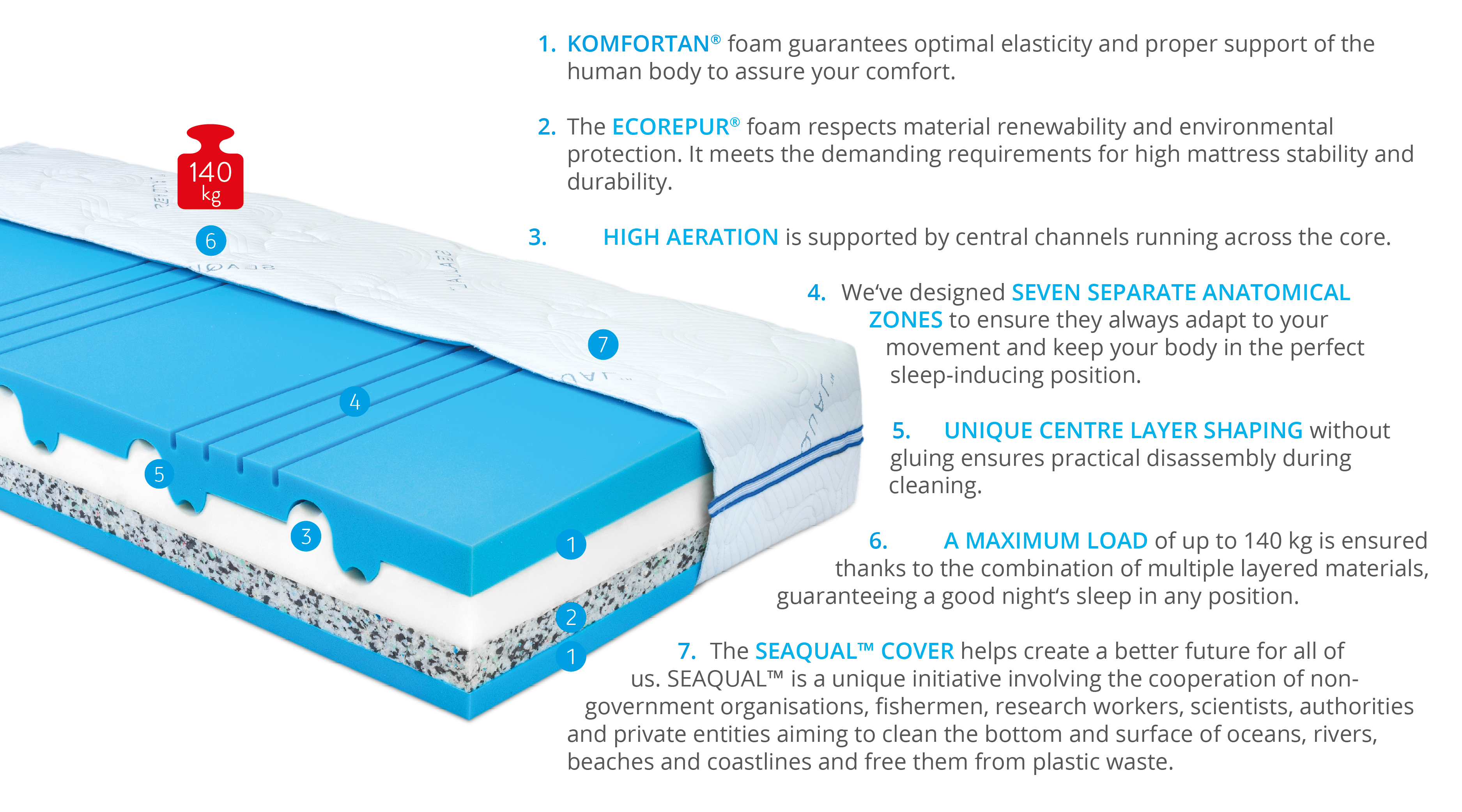 We believe in SEAQUAL™ .
The real story of the oceans lacks a happy ending. However, we believe this can change. We therefore decided to help and have introduced the innovative SEAQUAL™ textile comprising recycled fibre into our wide range of mattresses.
SEAQUAL™ cover
Helping build a better future for all of us. SEAQUAL™ is a unique initiative involving the cooperation of non-government organisations, fishermen, research workers, scientists, authorities and private entities aiming to clean the bottom and surface of oceans, rivers, beaches and coastlines and free them from plastic waste.
SEAQUALTM fibre is created as follows: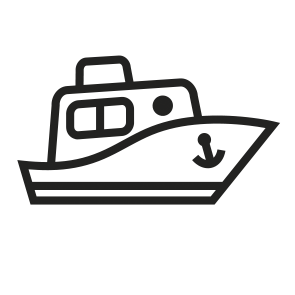 Shipping companies collect plastic waste from the bottom of the ocean.
The plastic is then sorted and subjected to industrial recovery.
The recycled plastic, in the form of small balls, goes through a production process resulting in a polyester fibre.
This fibre is then processed to create a textile that is used for our cover.
ECOREPUR®:
The industrial recoverability of material is not just a term for us – it is a daily process. The production of our mattresses generates so-called polyurethane waste. We do not send this waste to landfills, but further process it instead. We sort it, crush it into small pieces, and use it for the production of our ECOREPUR® foam. The ECOREPUR® foam has many applications, not only in our mattresses but also in other industrial branches. It is sought-after due to its strength and rigidity.