We offer a comprehensive range of products for a healthy sleep, which is why you will also find a solid wood bed and a chair for occasional sleeping. The combination of our mattress and a solid wood bed is a guarantee of quality, healthy and comfortable sleep. The versatile sofa chair is a great helper when you need to put your guests somewhere, whether you're at home or at the cottage.
We would like to introduce our solid beech wood FENIX VARIO sofa bed.
FENIX VARIO has a high variability that is not lost in any of its tasks.
Whether it's a comfortable single bed, a luxurious double bed or a comfortable sofa, its simple transformation will take your breath away.
The FENIX VARIO bed performs at its best when combined with FENIX mattresses that perfectly match its measurements.
And we haven't even mentioned that it has a spacious storage compartment that can hold everything you want to keep out of sight.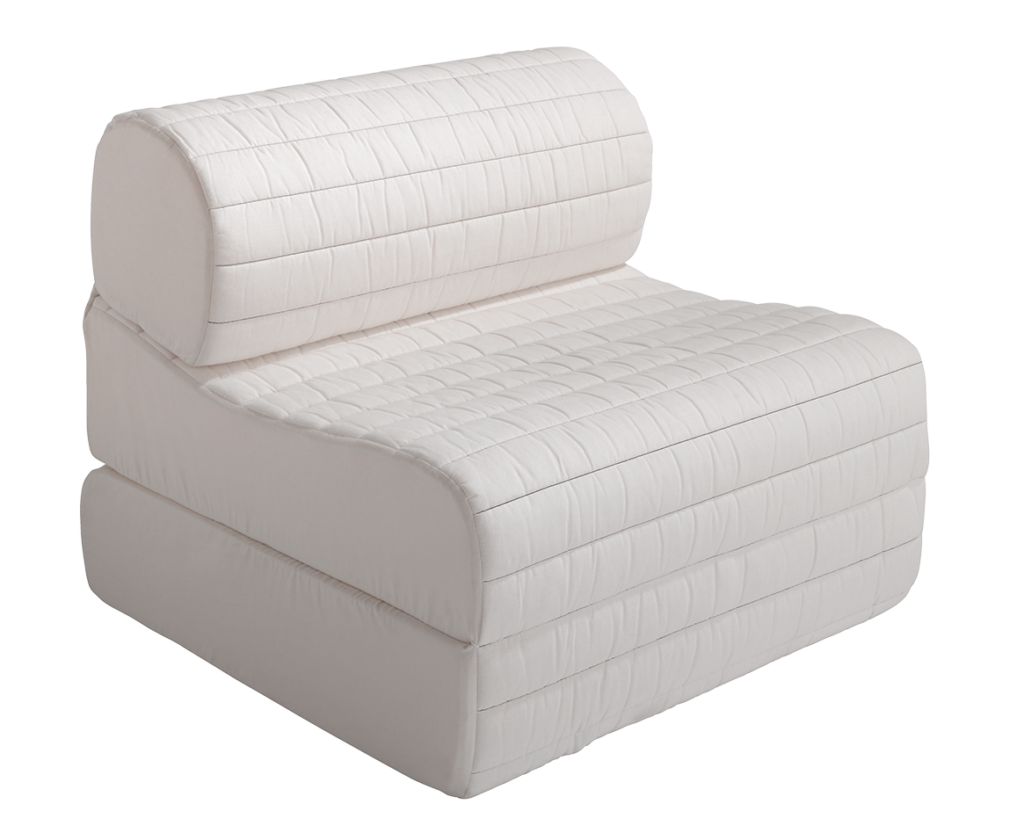 The BONGO folding armchair quickly adapts into a comfortable occasional bed. It will become a practical part of your rooms. There are several colours in the range of covers, so you can give the chair a look that suits you and your home.
Colours: champagne, blue, orange
Chair dimensions: approx. 81 × 79 × 68 cm (unfolded approx. 185 × 81 cm)